The World Aero Team
Our team have a wealth of aviation experience. We invest in our expertise; building the best team and efficient processes, using aviation industry-standard systems and equipment. Our aim is to ensure that the highest care and attention is given to every customer and every aircraft component.
Phil Randell – CEO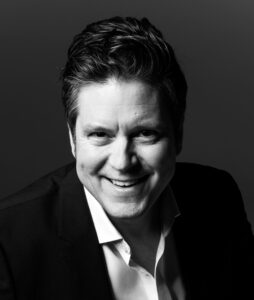 Owner and CEO, Phil Randell, has had a lifelong passion for aviation. After gaining experience as a trainee aircraft technician on General Aviation types, Phil served a four year airframe & engine apprenticeship at the Aeroplane & Armament Experimental Establishment (A&AEE) Boscombe Down, UK. After graduating, Phil worked as a member of the Heavy Aircraft Test Squadron, for the introduction of the C-130J to service with the RAF, the type's launch customer. However, keen to pursue a career in commercial aviation, Phil found time to study further to become a UK CAA Licensed Engineer, a qualification that he still holds today in the form of an EASA Part-66 Aircraft Maintenance Engineer's Licence.
In 1999, Phil founded World Aero, providing support for a range of aviation clients with hands-on maintenance work, technical training, consultancy and commercial guidance. During this time he worked with aircraft ranging from Hawker 125 to Boeing 747. Later his role became more commercially-focused, involving spares and maintenance contract management and ultimately, aircraft selection, purchase and entry into service for a European airline.
Phil set up World Aero's component MRO facility in 2008 and from a regulatory aspect, holds the position of Accountable Manager.
Passionate about aviation, Phil is also a qualified pilot. Perhaps it is his practical aviation background that gives him a unique perspective on MRO and satisfying customer needs. He has been up to his elbows in Skydrol, waited all night only to receive the wrong part from a supplier, and used every rule in the book to ensure safe and legal operation in compromised situations. Phil leads the team at World Aero with meticulous attention to detail, to ensure that customer needs and aviation regulatory obligations are fully understood and met at all times. 
Away from work, and when he's not flying, Phil likes to travel, learn about the world and spend time with his two children.
Sandra tufo – operations Manager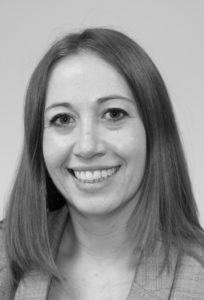 Sandra started her career in aviation in 1999 working in the materials department for the London-Gatwick based airline Cityflyer Express, a franchise of British Airways. After six months she was promoted to the Purchasing Manager's Assistant at a time when an AOG truly meant an AOG, having just four hours to source and deliver the part to the aircraft to avoid commercial implications. Delivering outside the four hours was not an option. Stressful yes, but amazingly rewarding and this cemented her love for the industry from within the supply chain. In addition to handling AOG part requirements, Sandra was responsible for ensuring parts were sourced and delivered to meet ADD and CADD requirements. During her time at Cityflyer Express, Sandra learnt the importance of delivering goods on time to the engineering team. At times that meant going above and beyond to meet expectations. In addition, she learned the importance of good customer/supplier relationships.
Wanting to develop her skills within repair management, Sandra left Cityflyer Express during its absorption into British Airways and joined a cargo operator as the Defect and Outstations Spares Supply Supervisor . The cargo sector was a different environment but with the same end goal of delivering parts on time. Sandra was responsible for all consumables and rotable minimum stock requirements including the wheels and brakes for both UK, European and worldwide outstations. She liaised closely with the in-house wheel shop and external brake MROs. Working on call outs at 3am was all part of the job.
In 2010 Sandra was introduced to Phil by a former colleague. She began working at World Aero in September of that year, thus making the transition from customer to supplier. Sandra holds the title of Operations Manager and is fiercely passionate about good customer service. Being an airline customer for eleven years she understands what a customer requires from an MRO which is the need for a responsive, positive, transparent, straightforward and of course friendly relationship with their repair shop. Providing solutions, minimising admin, cost and worry, Sandra instils this approach in her team and our customer feedback is testament to this.
Like many people Sandra balances work life with looking after her two children while enjoying a love of reading.
HUGH CHALKLEY – QUALITY MANAGER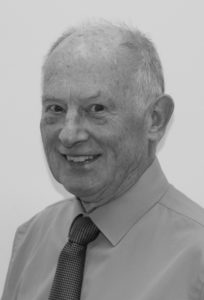 Hugh started his career in aviation in 1958 with a five year apprenticeship with British European Airways. Subsequently, he became a UK Licensed Aircraft Engineer with BEA/British Airways working with such varied types as the Dakota, Herald and Vanguard and with the popularity of the jet engine, Comet, Trident and BAC 1-11 airliners.
Hugh then spent the next 8 years in General Aviation performing maintenance and modifications to aircraft ranging from single seaters to Jetstreams, as well as Sikorsky S76 helicopters.
In 1981 Hugh once again returned to commercial aviation at Brymon Airways, working as a line and base maintenance Licensed Engineer on Dash 7 and Dash 8 aircraft. Later he worked as a project engineer on modifications to enable the first aircraft to operate into the newly constructed London City airport before being promoted in 1989 to Brymon's Quality Manager. Transferred from Brymon in 1994 to another airline in the group, Maersk Air UK, Hugh held the positions of Quality Manager, Deputy Engineering Manager and finally, Engineering Manager. Hugh returned to a QA role in 2003 with Air Southwest, another regional operator with Dash 8-300s.
In recent years Hugh has remained in an airworthiness role, performing a variety of tasks appropriate to his vast experience, including audit and EASA ARC renewal for, fleets of Airbus A320. It was during this time that Hugh was introduced to World Aero where he has held the position of Quality Manager since 2009.
Having a Quality Manager with so much practical wisdom as part of the team fits entirely with World Aero's can-do attitude whilst remaining compliant with evolving regulations. Quick to suggest a solution and backed up by confidence gained through experience, Hugh has played a major part in maintaining the standards of World Aero through better working practices, which in turn has led to greater efficiency.